At HM Defense, our mission is to advance AR15 / AR10 rifle technology to its highest level. We strive to create rifles that are more accurate, easier to maintain and dependable in extreme conditions.
Guns & Ammo Article About Monobloc
HM HATS AVAILABLE NOW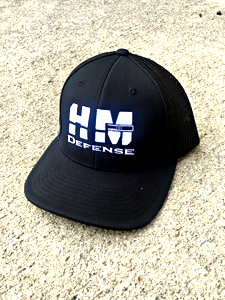 What people are saying about HM
"HM Defense's Monobloc HM-15 is truly something different, an AR15 style carbine with both a gas tube interface and muzzle device machined integrally into the barrel. If you believe that simpler is better, the HM-15 Monobloc is a serious step in your direction."
- Keith Wood, Guns and Ammo
"In 35 years of military service I have used every version of the M16 family from the A1, A2 and the M4. My HM15 Monobloc is by far the smoothest shooting, has the least felt recoil and most reliable gun I have ever used. The ability to stay on the target due to the low recoil during rapid strings of fire is unprecedented. If I ever deployed again this is the weapon I would love to take down range with me.

- CSM Michael J. Vogt
Command Sergeant Major 2nd BN 152 INF REGT
Videos
Law Enforcement HM Monobloc SBR Upper Test
LE Monobloc AR15 Upper Full Auto Test
Facility Tour